Nestled along the northern shores of Lake Washington and in between Bothell, Brier, and Lake Forest Park, the city of Kenmore is in a central location. Whether you need to head north to Everett or south toward Bellevue or Seattle, several commuting options await at your fingertips!
With the help of local Jen Richardson-Bowman, we've put together this handy guide to commuting from Kenmore. From the more unique options of seaplanes and biking to more traditional driving and transit options, Kenmore offers a little bit of everything to suit your style.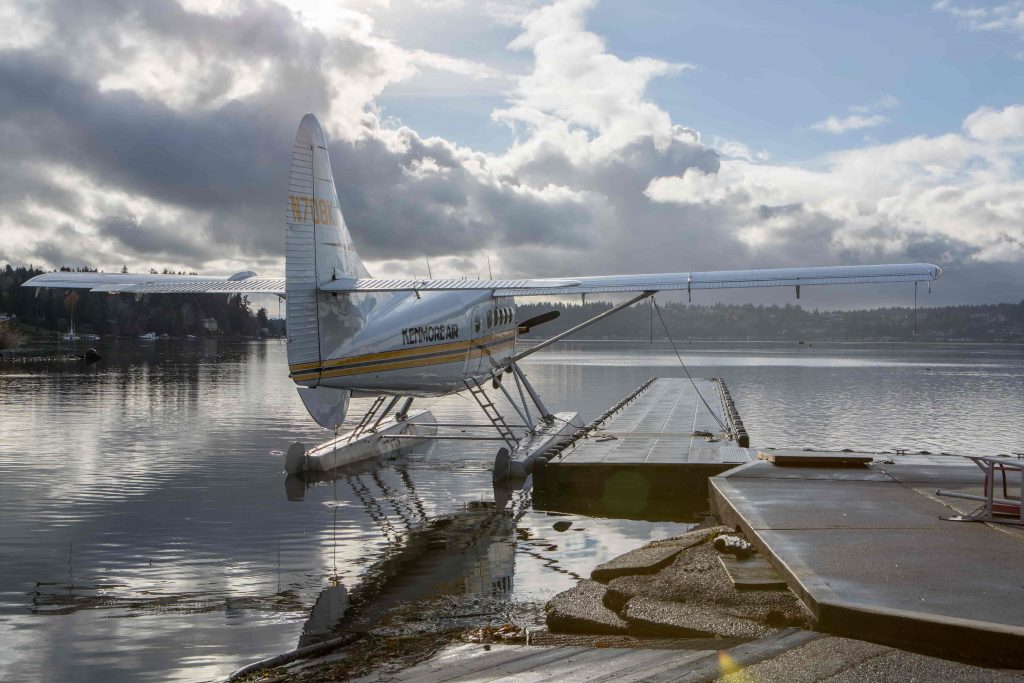 Commuting in Kenmore by Plane
Perhaps the most unique commuting option in Kenmore is to commute by seaplane via Lake Washington. "Kenmore Air is a great options for chartering or taking scheduled flights to the San Juans, Canada, and beyond!" shares Jen. Kenmore Air also provides private charters to other areas—need to hop over to Lake Union? It's a possibility with Kenmore Air!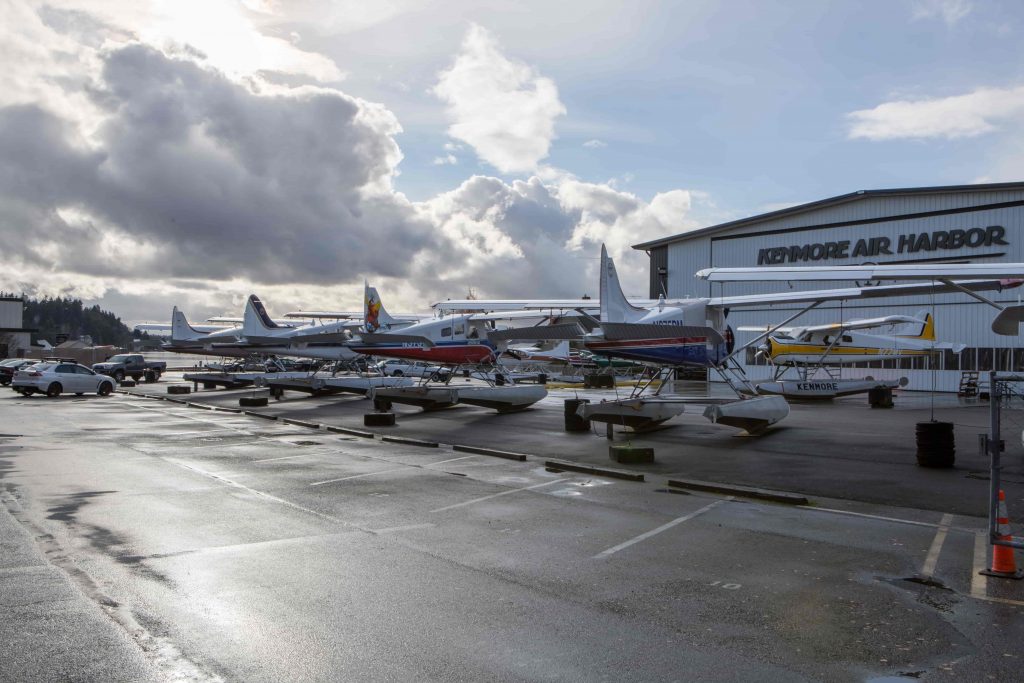 Commuting in Kenmore by Car
"522 is the main drag in Kenmore and it connects commuters to Eastside and Seattle," says Jen, and Kenmore is located in between Highway 405 (to the east) and Interstate-5 (to the north). There's also the Kenmore Park-and-Ride as well, a facility with 603 parking space, bicycle lockers, and several buses coming and going all day long.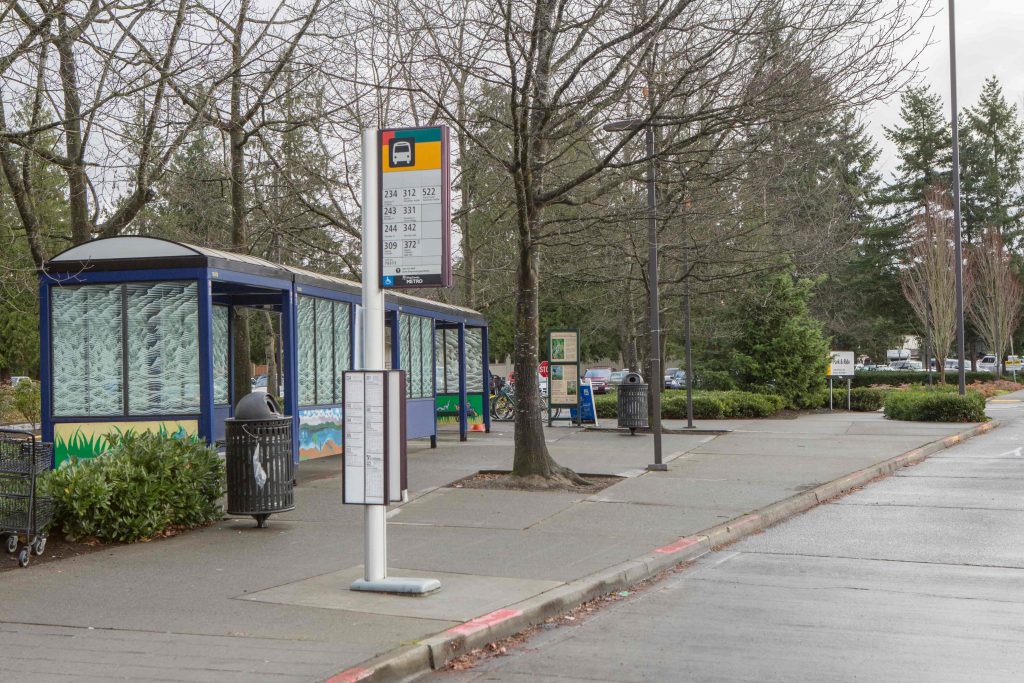 Commuting in Kenmore by Bus
"Bus stops are plentiful here!" shares Jen. Served by both King County Metro and Sound Transit, you can hop on a bus heading almost anywhere from Kenmore. Whether you need to get to Shoreline or head into Downtown Seattle to work, the vast network of buses makes it all possible. Click here to find more information on specific routes!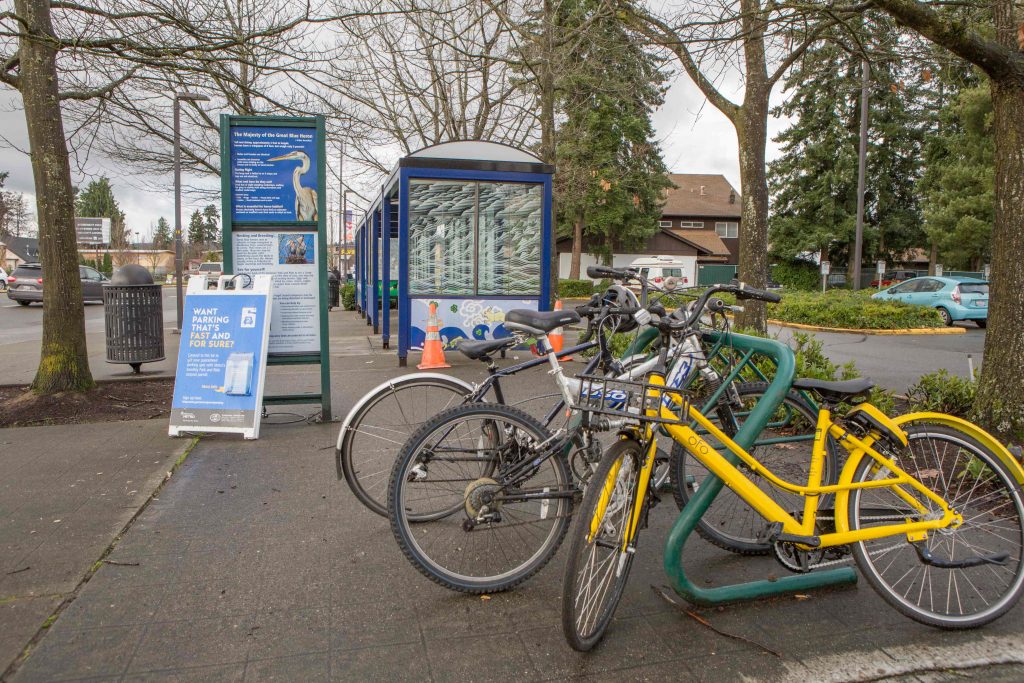 Commuting in Kenmore by Bike
"The Burke-Gilman Trail runs between 522 and Lake Washington [and] makes a VERY scenic route to work for cyclists who have a final destination in Redmond or Seattle (and places in between)," shares Jen. With beautiful views of Lake Washington and a convenient route that begins in Kenmore, the Burke-Gilman Trail is the perfect way to squeeze your daily workout and commute into one and the same! Click here to see a map complete with road access points.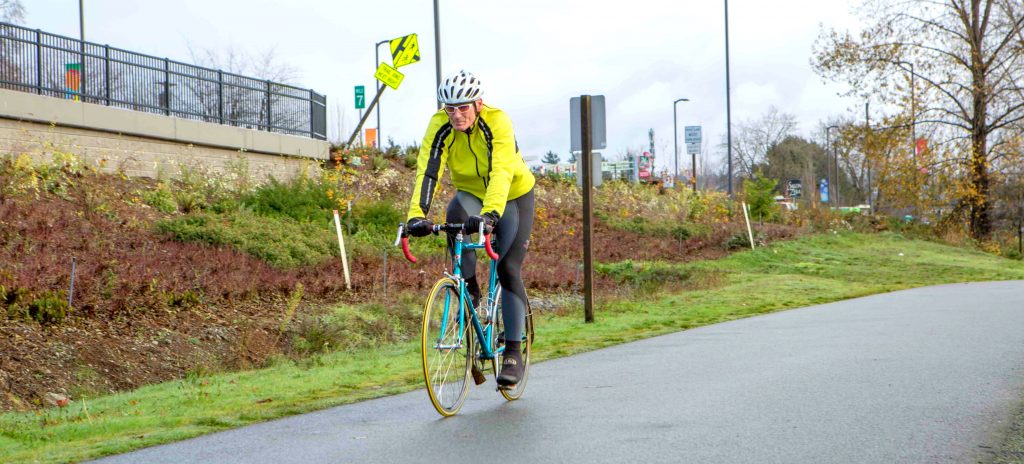 Commuting by Light Rail
With Light Rail expanding north from Seattle, Kenmore residents will be able to take advantage of commuting while being able to skip car traffic! The Light Rail has several new stops planned from University of Washington to Everett that you might be able to take advantage of if you live in Kenmore. Click here to check out the complete list of projects, light rail station locations, and timelines.
---

Posted on December 5, 2017 at 2:47 pm
Windermere Real Estate North
Posted in
Kenmore
While Kenmore already offers a long list of excellent city amenities and a variety of housing options, there is always something new happening in the neighborhood. We wanted to take a moment to highlight 3 things you might especially be interested if you're thinking about moving to Kenmore, and we talked to a couple of locals who have the scoop!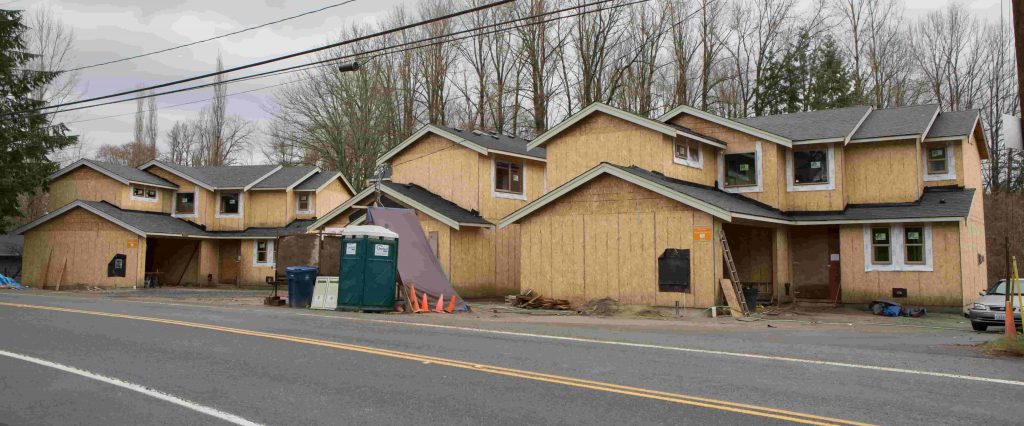 New Construction Homes
Curious about buying a home in Kenmore, WA? According to Jen Richardson-Bowman, "New construction abounds in Kenmore! It's Northshore School District, so get ready for a little sticker shock!"
In Kenmore, you can expect to find some truly gorgeous homes. There are some incredible new construction homes, but there are older more established homes in the mix as well.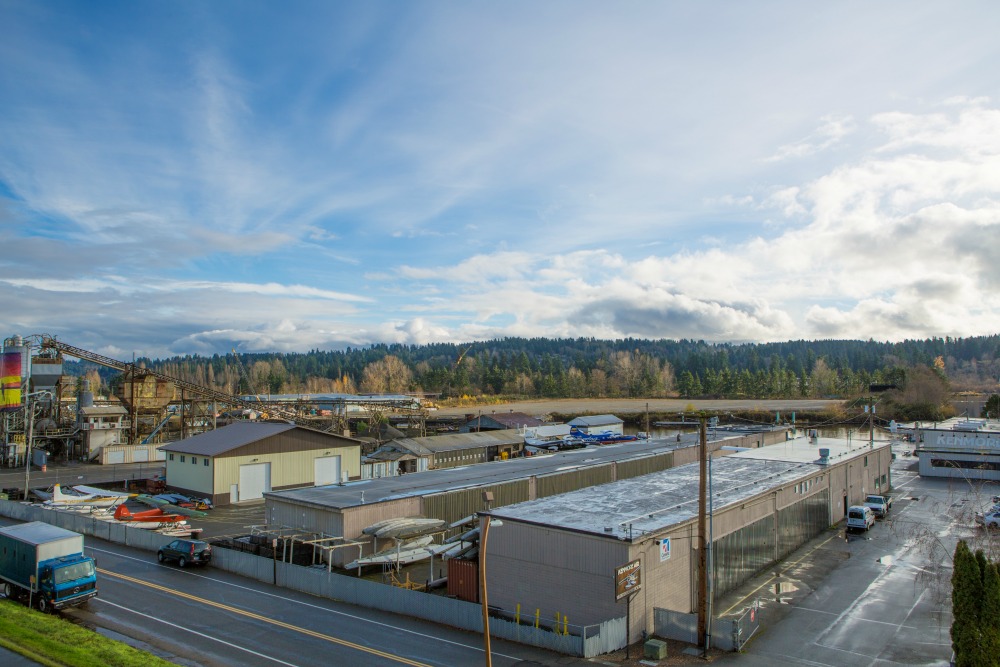 Lakepointe Waterfront Development
According to Michele Tenhulzen Kimes, "The waterfront development Lakepointe will transform the city by turning nearly 50 acres of industrial use space into shopping, dining and residential units."
Located right on the shores of Lake Washington the Lakepointe development is a mixed-use development that will include a variety of land uses, and has been designed to "integrate the usage among residents, shoppers, vehicles, pedestrians and cyclists." The plan was actually started back in 1989, and the proposed development has gone through several years of a citizen task force working with the developer to create a successful space. Weidner and Associates plans to invest $1 billion in the project.
---
Downtown Kenmore
Downtown Kenmore has been undergoing some serious changes, and there are even more redevelopment projects underway in the near future! While the Kenmore Town Square is complete, a new Hangar community building is in the works, and upcoming developments also include a large restaurant, commercial space, healthcare facilities, and more. Click here for the full overview of what you can expect in this Kenmore destination!
---

Though the warm weather has passed, that doesn't mean you can't start thinking about next summer's adventures. We asked our locals for some tips on enjoying the Lake Washington waterfront and they gave us their top insights.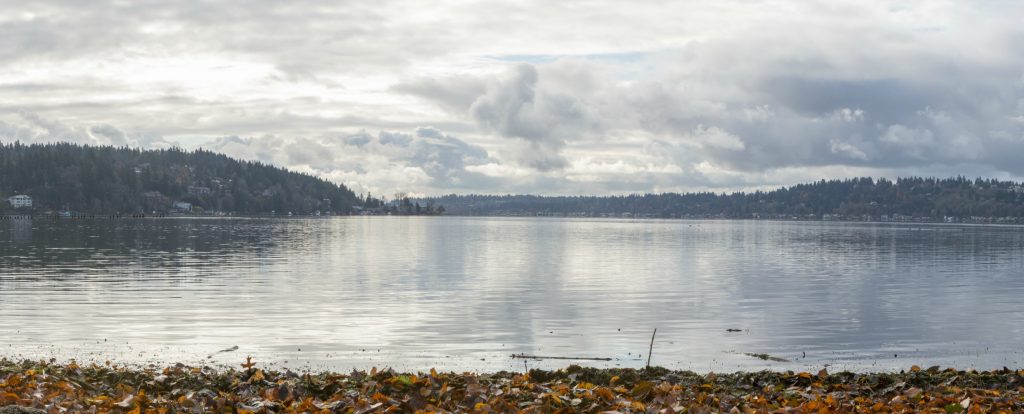 Here is your guide to enjoying the Lake Washington waterfront in Kenmore (as recommended by our locals):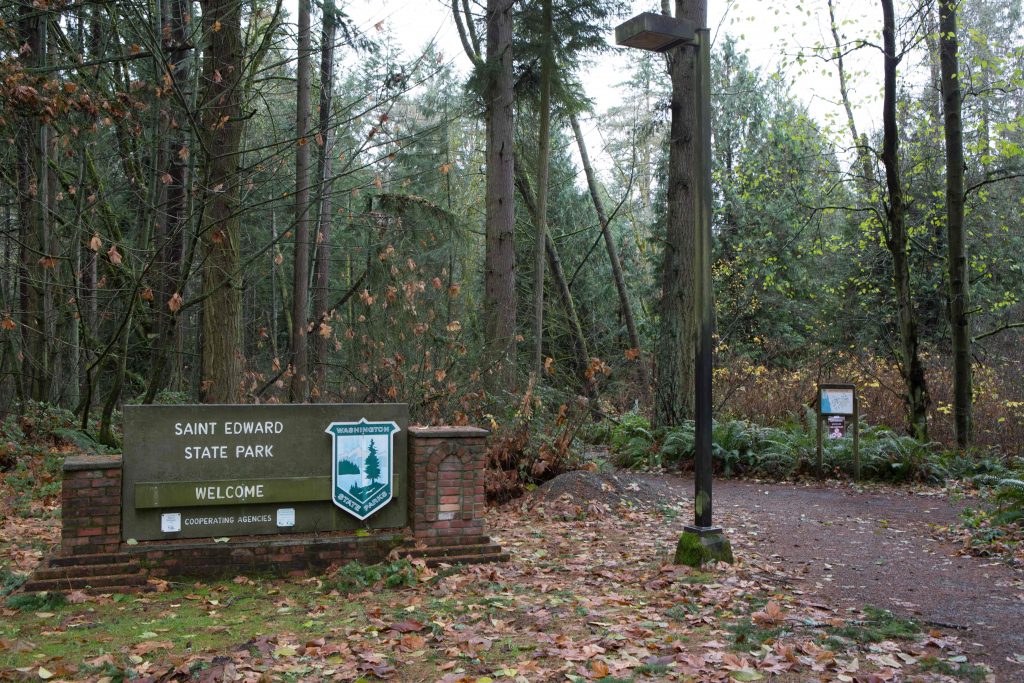 Located at 14445 Juanita Dr. N.E. Kenmore, WA 98028
When it comes to enjoying the waterfront in Kenmore, Saint Edward State Park ("set on the eastern shore of Lake Washington," according to Claudette Meyer) cannot be beat. "This is the highlight of Kenmore in terms of getting out into the woods and feeling like you're miles from home, but you're not," shares Jen Bowman. "Miles of hiking and wooded biking trails are found at this stunning state park. There's a pretty hike from the top of the hill all the way down to Lake Washington (don't forget good shoes since it's a little steep). A huge playground next to the old seminary is a highlight for families." Claudette seconds Jen's recommendation, adding that "although we don't get there often enough, my family and I love to explore the low forest hiking trails in Saint Edward State Park…Our more adventurous friends regularly go mountain biking on the many miles of trails in the park, with their 5 and 3-year-old in tow—there's terrain for every skill level." For a breath of fresh air the whole family will love, check out Saint Edward State Park today.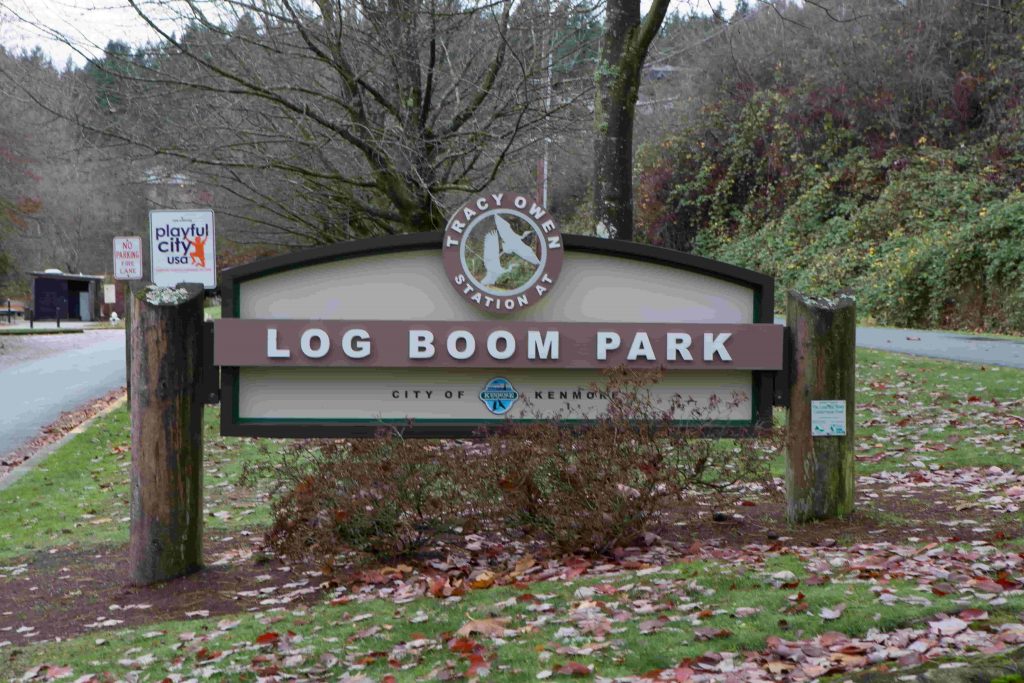 Located at 17415 61st Ave. N.E. Kenmore, WA 98028
Whether you're looking to cool off or explore the local waters, you can do that and so much more at Log Boom Park. "Log Boom Park, just off the north end of the Lake and right next to Burke Gilman Trail is an awesome place to take a dip in the lake off of a huge elevated dock," says Jen. "Lots of places to launch kayaks or stand up paddleboards. Great views of Mount Rainier can be found here and fireworks on the Fourth of July. Also, it's a great spot to watch Kenmore Air departures and arrivals." For a day filled with fun and relaxation, Log Boom Park has you covered.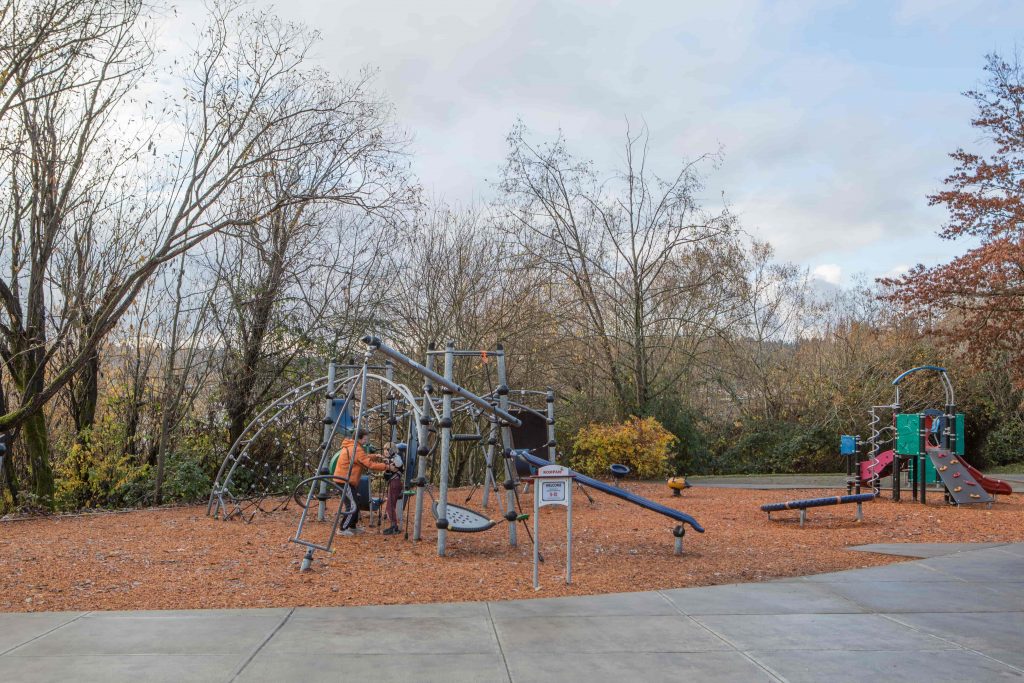 Located at 17150 68th Ave. N.E. Kenmore, WA 98028
For those looking to get out on the water, the Kenmore Boat Launch is a secret gem. "The Kenmore boat launch is a hidden access point to Lake Washington," says Casey Bui. "While it lacks a dock, it's one of the few public boat launches in the northern half of Lake Washington. Its 2 boat launches and about 30 parking spaces are popular in the summer."
"Launch the boat in Lake Washington," says Jen. "[This] is the only public boat launch at the north end of Lake Washington. Parking can be very tight, so best to get there early on sunny summer days. Also a good spot to launch the paddle board or kayak and head east towards downtown Bothell on the slough. Lots of bird watching and very calm waters along the slough." So, if you're quick enough when those sunny summer days roll around, you can take advantage of all that Lake Washington has to offer at the Kenmore Boat Launch.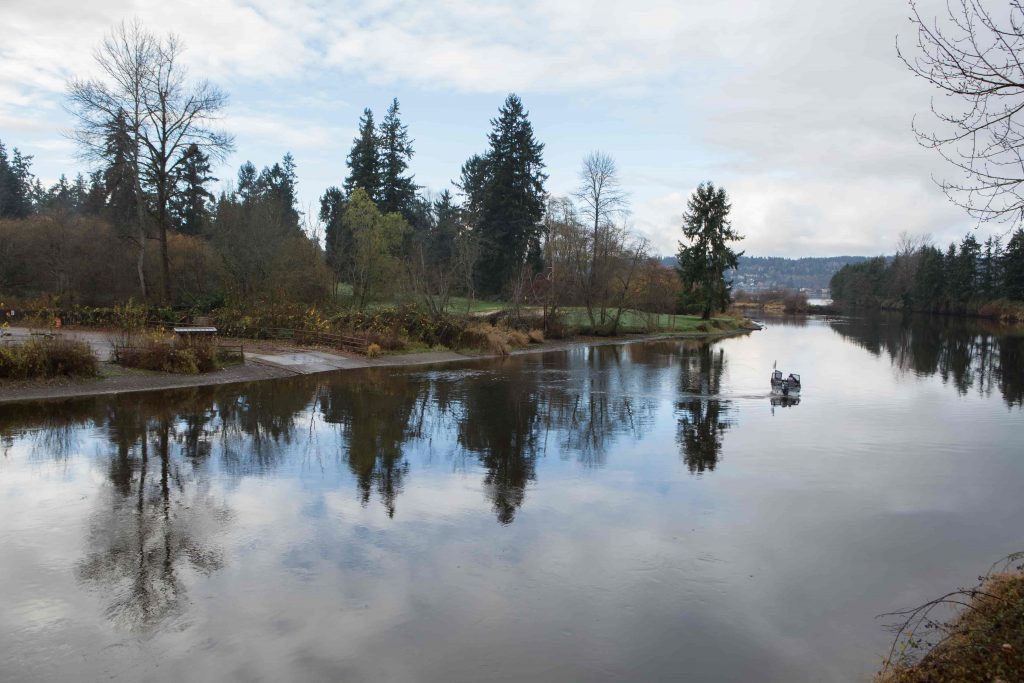 Finally, if you're still looking for ways to enjoy Lake Washington's waterfront, rent a kayak and take it along the slow-moving Sammamish River. "Sammamish River [offers] kayaking rentals, located at the mouth leading to the north end of Lake Washington," says Michele Kimes. Perfect for both beginners and more experienced kayakers, this river is one of the best ways to take in all of the beauty that makes the Lake Washington area such a popular warm-weather destination.
---